Former WII President, Sarah Sayeed, Shares Stage with Pope Francis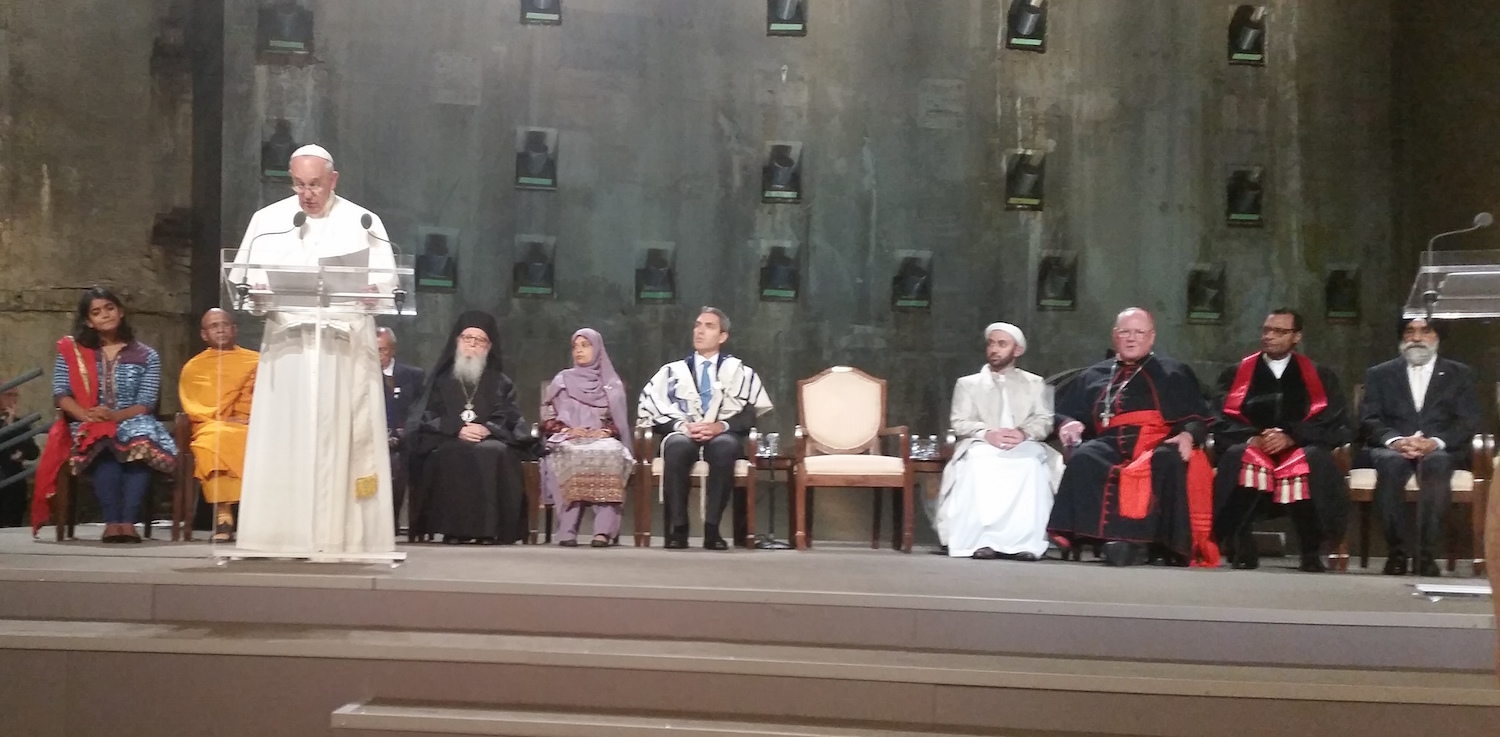 Photo courtesy of Aisha Al-Adawiya.
Dr. Sarah Sayeed joined Pope Francis and other religious leaders in honoring 9/11 victims and praying for peace on Sept. 25 at the 9/11 Memorial and Museum. WII is proud of Dr. Sayeed's representation of the Islamic tradition during the interfaith ceremony, one of several events during the Pope's historic first visit to the US. Dr. Sayeed is currently a Senior Advisor in the Community Affairs Unit of the Office of the Mayor of New York City and still volunteers with WII.
Learn more about the historic occasion here.